The Dominican Republic is a very complete travel destination. It is mostly known for its astonishing beaches, but it comprises so much more. Being on the second-largest island in the Caribbean, it is the perfect size to have a variety of landscapes and microclimates, where you can have different and unique experiences. 
Over 6,000 species of flora and fauna thrive in the DR, making it ideal for ecotourism activities throughout the country. The mélange of Taíno, African and Spanish roots have turned the population and culture into a fascinating melting pot that is reflected in its scrumptious gastronomy, joyous carnival, distinctive merengue and bachata music and genuine hospitality. 
With over 994 miles of stunning coastline and steady wind conditions, the DR is a haven for water sports enthusiasts, especially in Cabarete "Surf and Wind City". There are countless snorkeling and diving spots to discover the abundant marine life. 
The DR is also a great place to unplug and unwind in a pristine environment for travelers seeking a pampered getaway, thanks to the variety of world-renowned spas, beach-front morning yoga sessions and specialized wellness resorts. 
Here we share ten can't-miss experiences in the Dominican Republic that prove that you can be anything you want in a place that has it all. 

#1 - Explore The Colonial City Of Santo Domingo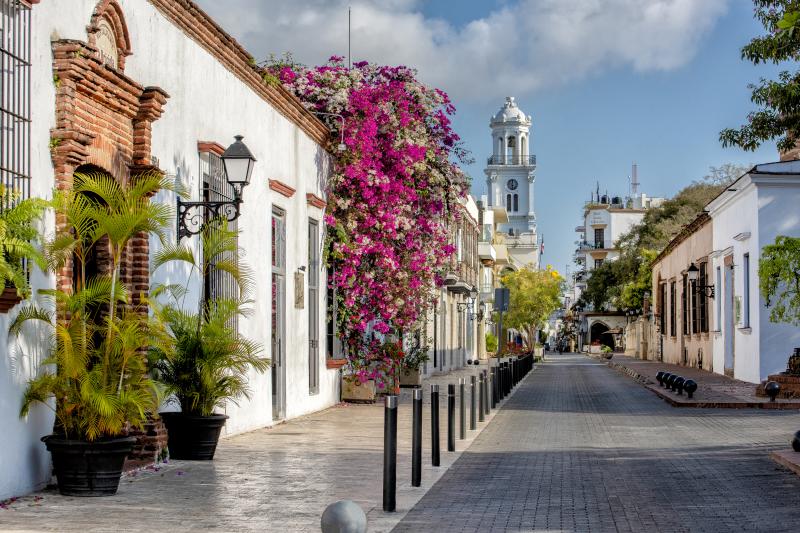 Live the DR's vibrant culture exploring Santo Domingo's Colonial City. It will transport you back in time with its architecture and historical sites. Take a stroll around its cobblestone streets and marvel at different architectural styles from the 16th to the early 20th century. The monuments have an interesting mix of styles, such as Romanesque, Gothic, Mudejar, Plateresque, Renaissance, Baroque, and Neoclassical. 
Exploring the Colonial City, the first European settlement of the Americas and a designated UNESCO World Heritage Site, is a recommended experience for travelers of all ages. Enjoy its colorful restored colonial buildings, cobblestoned shopping streets, sidewalk cafes, theaters, museums, outdoor parks, art galleries, boutique hotels, bars, chic restaurants, gift shops and exciting nightlife. Visitors can easily explore the area solo or guided by foot, Chu Chu Colonial train, bicycle, Segway, or electric scooter. There is no denying the charm of this historic district.
If you want to explore beyond the Colonial City when the night falls, downtown Santo Domingo is where you can dress up and sip on cocktails from mixologists, at the most modern lounges and dance clubs. The Piantini and Naco neighborhoods are abuzz from Wednesday onwards, with after-work crowds who flock to upscale hotel bars and lounges along Winston Churchill and Gustavo Mejia Ricart avenues. For late night dancing, clubs spinning modern sounds abound on Abraham Lincoln and Lope de Vega avenues.

#2 - Take A Tour To Saona Island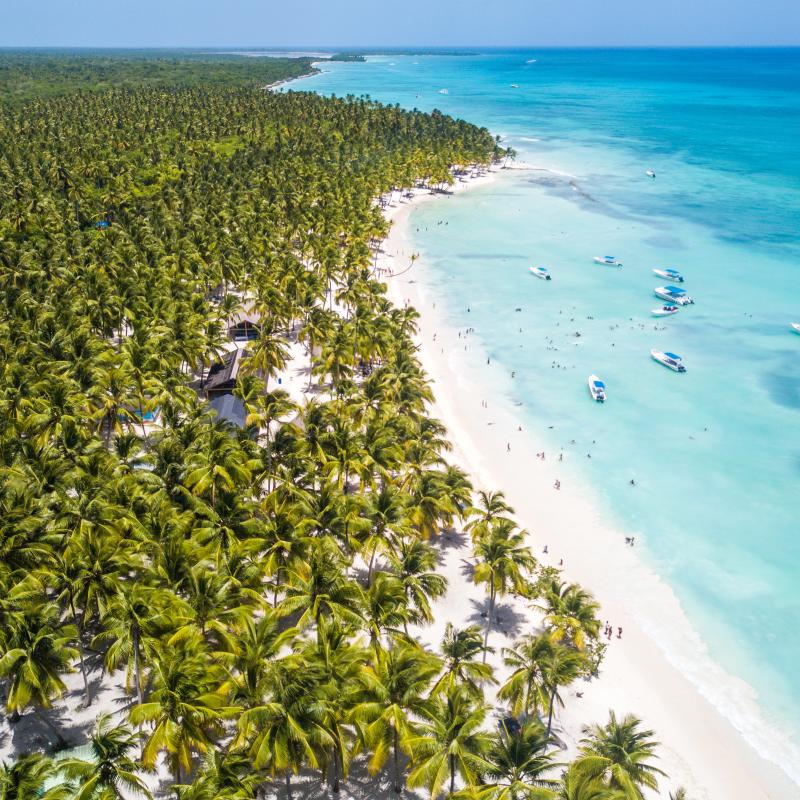 Is there anything better than being surrounded by beauty everywhere you look? We think not!
Saona Island is a dreamy tropical escape. It's the perfect way to spend the day away from everything, enjoying a delicious lunch, swimming and dancing to catchy Dominican beats. 
On the way to the island, the impressive waters of Palmilla beach will beckon you to take a swim. It is just mesmerizing. It's so crystal clear that you can see your toes in the bottom, and you can see the different shades of blue as it gets deeper. The perfect contrast of the white-sand shore, the verdant palm trees and the astonishing turquoise water is a gift of nature and a feast to your eyes. Stopping here is definitely the highlight of your Saona Island trip. Be a good sport and let the starfish enjoy their eternal vacation under the water, where they belong.
The Cotubanamá National Park is home to impressive Taíno caves, and fresh spring waters. The park includes the offshore islands of Saona, the most important turtle-nesting site in the DR; Catalina, one of the best places in the country for snorkeling and diving; and the sandbank of Catalinita, teeming with coral reefs and frigate bird colonies. 

#3 - Explore Puerto Plata From Different Heights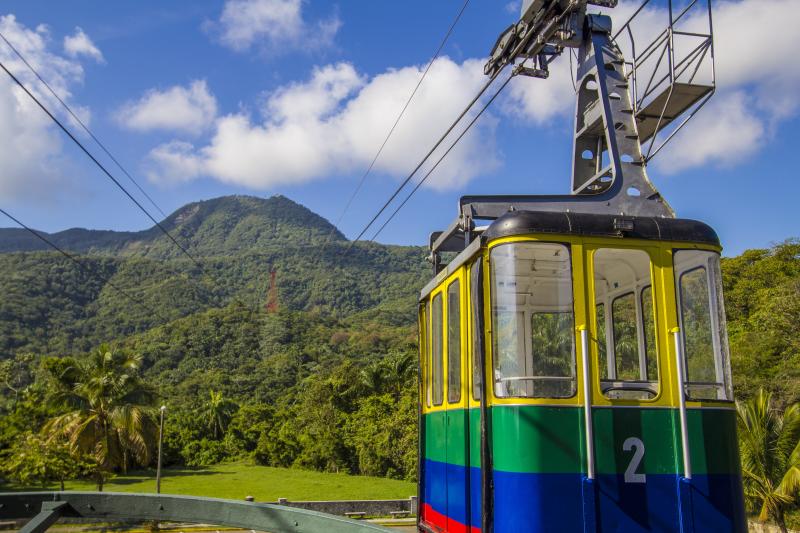 Puerto Plata is known for its vibrant downtown area, Amber Museum, rich history, scenic mountain views, stunning coast and beaches, and endless natural formations.  
Take a stroll around Puerto Plata's historical center and enjoy its coffee shop, ice cream parlor, restaurants, all the important museums of the city and the charming Plaza Independencia or Parque Central to mingle with the friendly locals. It's easy to see why Independence Square has turned into one of the most popular meeting points in Puerto Plata.
You can't beat the bright colors of Puerto Plata! Picture perfect from corner-to-corner. The neoclassical and Victorian-style houses of the late 19th century give it an unmistakable charm with its colorful pastel colors. Many of them are now stores, bars and clubs serving tourists. 
 
No visit to Puerto Plata is complete without riding the teleférico, the only complete cable car ride you'll find in the whole Caribbean region. A breathtaking 10-minute ride takes you soaring in one of two cable cars 2,625 feet above Puerto Plata's magical landscape. You can marvel at the sea and the lush, verdant plains that eventually lead you to the other end of the cable, at Mount Isabel de Torres. Explore the nature reserve and botanical gardens, enjoying the ride back down by cable car once more before heading out.

#4 - Visit Altos The Chavón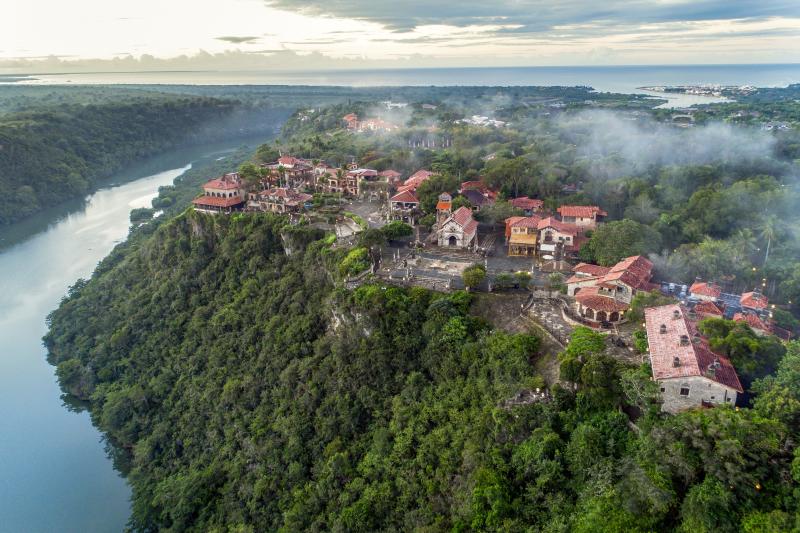 Sculpted entirely of stone, Altos de Chavón, a model 16th century Mediterranean village, sits 300 feet above the Chavón River. The village opened in 1982 with Frank Sinatra performing live at the 5,000-seat Grecian-style outdoor amphitheater, where numerous world artists have since performed. Today, the village is a delightful place to tour for its charming medieval feel; its architecture; a plethora of cigar, clothing, and jewelry shops; fine dining; bars; and arts and crafts. Its centerpiece, the St. Stanislaus Church, is a popular wedding site in the DR, with its unmatched views over the river. To boot, the Altos de Chavón Archaeological Museum houses one of the most comprehensive collections on Taíno culture in the DR.
The panoramic views over the Chavón River, and over the Dye Fore golf course which it borders on the east side, make Altos de Chavón a perfect photo stop on a journey through La Romana. At night, the setting becomes even more magical with romantic lighting on the stone plazas and dining verandas overlooking the river.

#5 - Play At A World-class Golf Course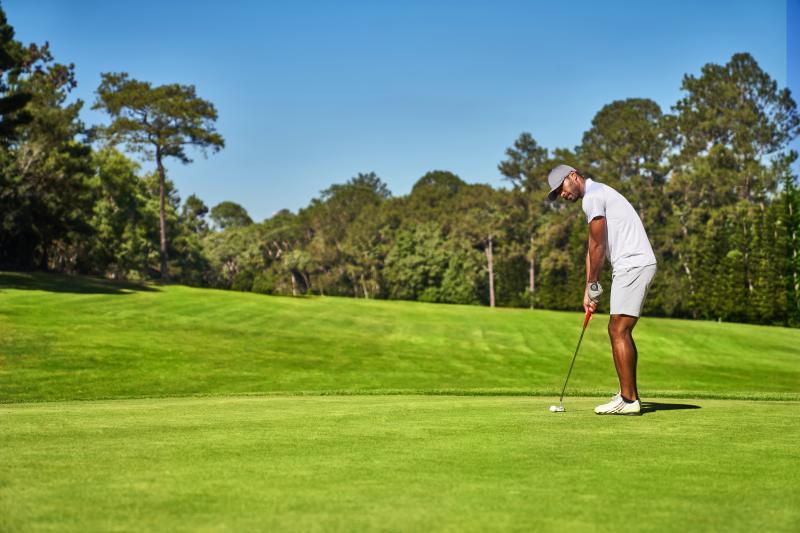 If you're looking for a dream golf escapade, you have 27 world-class golf courses to choose from throughout the country that were designed by some of the game's most acclaimed course architects like Pete Dye, P.B. Dye, Jack Nicklaus, Robert Trent Jones Sr., Gary Player, Tom Fazio, Nick Price and Greg Norman. The country's challenging and stunning courses have helped the Dominican Republic maintain the status of Golf Capital of the Caribbean.
The Dominican Republic's golf courses are constantly featured in lists of the greatest golf courses of the world and the Caribbean by Golfweek and USA Today, Golf Digest, Top 100 Courses and 10 Best, among other prestigious websites. Also, it has won the award in the category of Golf Destination of the Year four times in the IAGTO Awards, as well as winning the award in the category of Caribbean's Best Golf Destination seven times in the World Golf Awards.
No matter which golf course you decide to try, you are guaranteed to have an amazing experience surrounded by palm trees, feeling the refreshing ocean breeze, and letting your imagination fly with challenging shots that will puzzle your mind and rejoice your heart. With all the fun activities that are available after the game, you and your entourage will have the vacation of a lifetime.

#6 - Take An Excursion Of Los Haitises National Park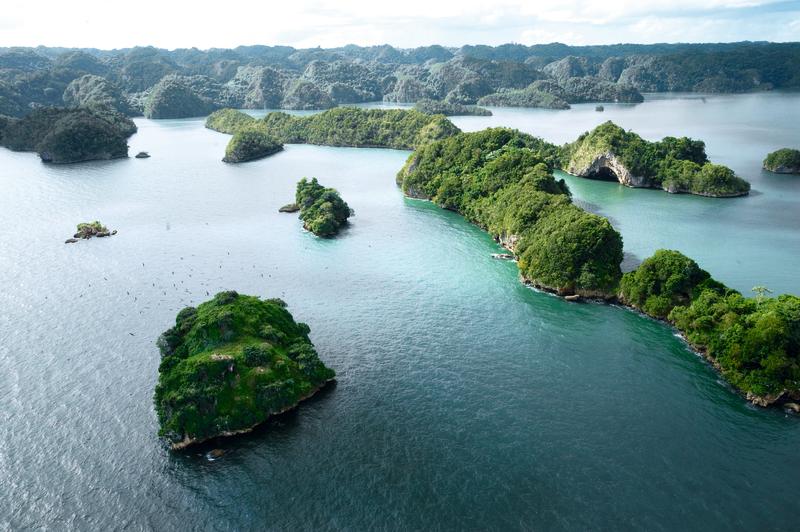 Los Haitises, which translates into "high land" or "mountainous land" in the Taíno language, attracts visitors who come to see its magnificent series of 98-foot-high karst rock formations jutting out of the water. It's one of the crown jewels of the Dominican Republic's national park system. 
Explore the park by sailboat from Samaná, hike its rainforest to view flora up close, or kayak along its lush mangrove system. Its extensive mangroves along the bay are dotted with cayes that are home to over 230 bird species, as well as a series of caves known for having one of the highest numbers of petroglyphs and pictographs in the country. It is a great place to become one with nature.

#7 - Try Cabarete's Adrenaline-pumping Watersports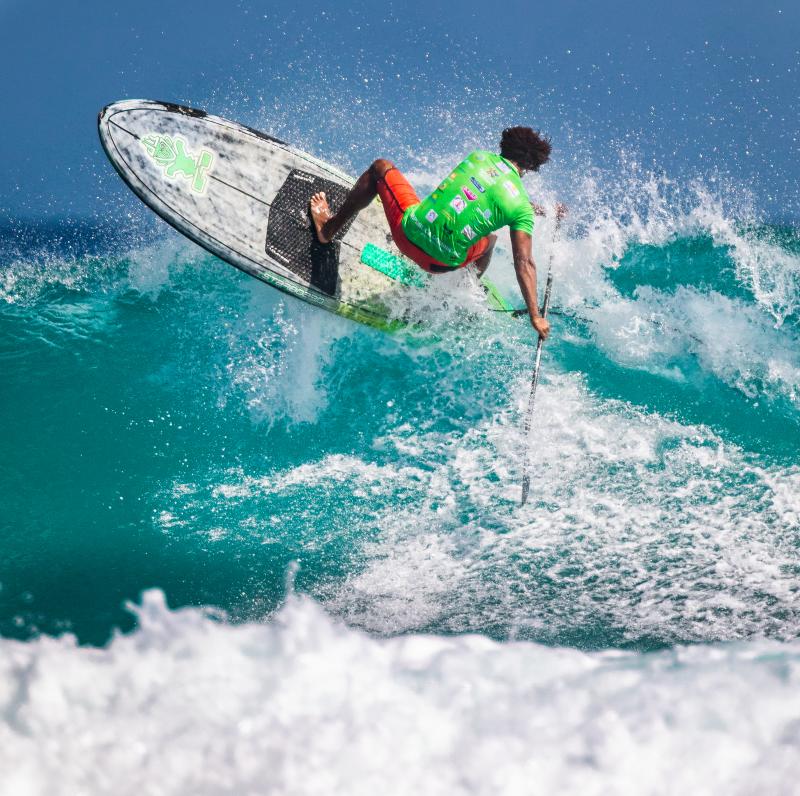 In Cabarete nature speaks to you. You will feel a new connection with the ocean. The warm waters of the Atlantic Ocean will rejuvenate you as you dance along with the waves; your lungs will be filled with the fresh ocean breeze as you see the palm trees swaying in front of imposing mountains; your day will start at the break of dawn with the sun rays painting the sky with magical tones; your day will be filled with heart-pumping adventures; at sunset, time will stop to take it all in and appreciate the natural light show in the sky and you'll enjoy the moment with your loved ones; and when the sun waves goodbye, another side of Cabarete will awaken and you'll experience the most exciting nightlife. All of this will inevitably touch you and get you to have a new vision of life.
It is truly remarkable how Cabarete has the perfect conditions to practice seven of the most popular water sports: Surf, Kitesurf, Bodyboarding, Windsurf, SUP, Wing Foil and Laser Sailing. Year-round constant trade winds and steady wave conditions seem tailor-made for these disciplines. No matter your level of expertise, you'll have a blast doing what you love and will always feel encouraged to master your skills while having the time of your life.
That is why Cabarete has earned the name of Surf and Wind City. known for a long time as the Water Sports Capital of the Caribbean, each year several international competitions take place thanks to its wind and swell conditions. Here, you can truly be what you want in a place that has it all. You can be a WindMaster or a SoulSurfer, and most importantly, be a part of this one-of-a-kind vibrant community where you can find yourself.

#8 - Live The Vibrant Culture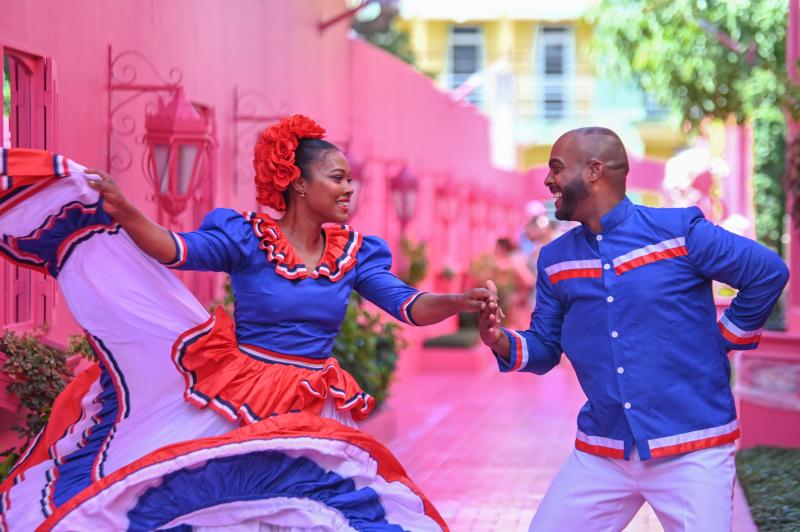 In the Dominican Republic the party never ends. Enjoy the lively party atmosphere with music and dancing at the many discos, bars and clubs spread all over the country. It is not for nothing that Merengue and Bachata music and dancing were declared Intangible Cultural Heritage of Humanity by UNESCO in 2016 and 2019, respectively. Both musical genres are famous worldwide.
Dominican gastronomy is a symphony of colors and flavors. Its rich cultural heritage has a mixture of Taíno, African and Spanish cultures. Every Dominican meal is a joyous occasion. It's a celebration of friendship and family unity cooked with love. Dominican's rich cultural heritage provided the right mix of ingredients and cooking methods to make the most scrumptious and varied cuisine.
There is a wide variety of Dominican dishes, ranging from soups and stews to fried snacks and sweet coconut desserts. Beyond the classic Caribbean dish of rice and beans, there are other basic specialties exclusive to the Dominican Republic. Discover staple Dominican products and make the most of your culinary adventure. From the simplest beach shack serving the catch of the day at the beach to haute cuisine, every meal in the DR is an experience in itself. 

#9 - Premium Cigar And Rum Tasting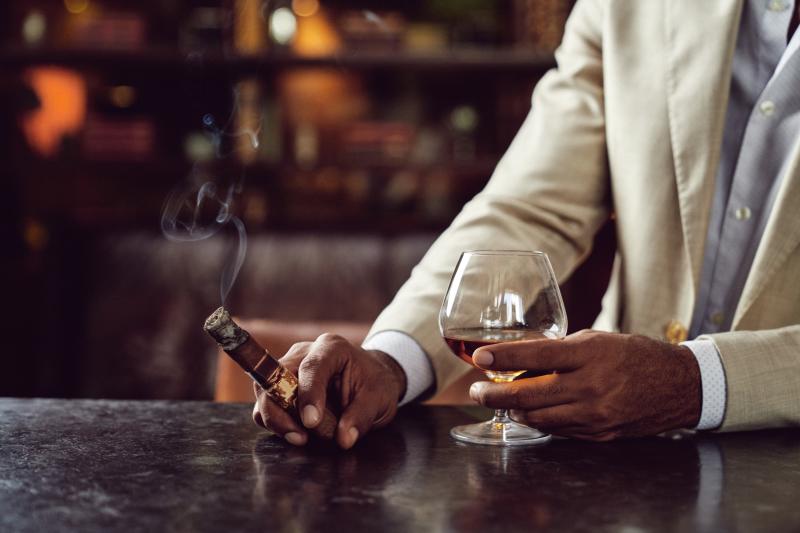 Rum and cigars go hand in hand in the Dominican Republic, where the fertile soil produces some of the world's best tobacco, and abundant sugar cane. Dominican premium tobacco brands are award winning, including Arturo Fuente, La Aurora, Romeo y Julieta, and La Flor Dominicana. 
Tour one of the DR's top cigar factories, in-city or on their plantations, from Punta Cana, La Romana, Santiago, or Puerto Plata, among other hubs. There are around 60 types of cigars, all hand-made, which reminds us of how out Taíno ancestors used tobacco in their rituals. Dominican cigars are considered the best among cigar amateurs since DR is ranked as the number one exporter of premium cigars in the world. 
Stop in at a cigar lounge, and kick back with your choice of dark or white rum, from Brugal to Barceló, Bermúdez, or Macorís brands. For more history on Dominican rum, hop on a tour of the Brugal Rum Factory in Puerto Plata or the Barceló Rum Historical Center near Juan Dolio.

#10 - Create New Memories With Your Family At Katmandu Park Punta Cana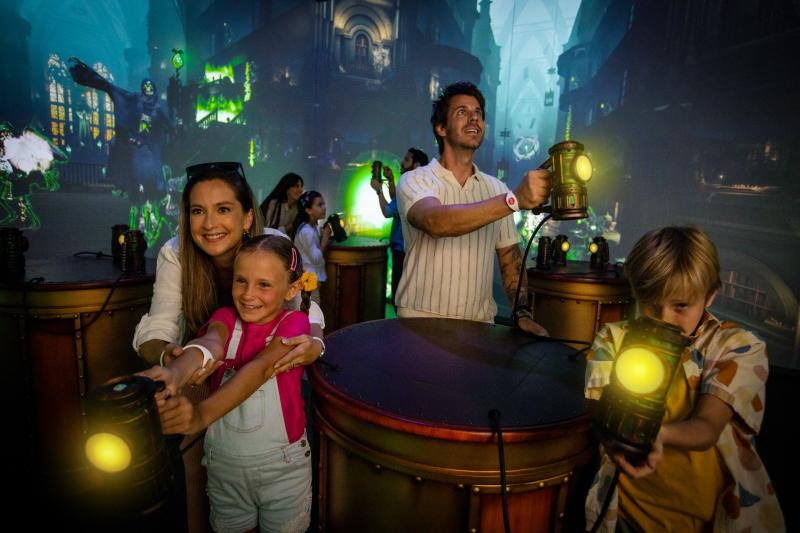 (Photo credits Katmandu Punta Cana)
Katmandu Park is a world-class theme park that brings the story of the Hidden Realms to life through one-of-a-kind family-friendly attractions and immersive media-based entertainment utilizing first-of-its-kind technology. Some of the most popular attractions at Katmandu Park include:
EtherQuest: a laser tag experience where you can battle your friends to score points.
Legend of the Desirata: a 4D interactive dark ride that takes you on a journey through the Himalayas.
Voyage of the Fathom Wanderer: a submarine adventure that takes you on a rescue mission.
Challenge of the Mad Mage: an interactive chess game where you must use your wits to defeat the Mad Mage.
Katmandu Park is a great place to visit for families with children of all ages. There are plenty of rides and attractions to keep everyone entertained, and the park is full of interactive elements that make it a truly immersive experience.

You Can Find Your Next Adventure In The Dominican Republic 
It doesn't matter why you came; romance, adventure, family, golf, for congresses or just to relax. You will find it here and it will be great. Dominican Republic has it all!