Puerto Plata, La Novia del Atlántico (The Atlantic Bride) holds countless love stories. If you want a wedding full of romantic scenery, to walk on the sand with mountains in the background, to listen to the sound of the waves, for palm trees to be accomplices of your guests, while navigating through the historical heritage of this wonderful city, come to Puerto Plata to have the destination wedding you always dreamed of.
The "yes, I do" will always be a magical experience, full of love and happiness. A moment that requires planning, and above all a setting that makes that day memorable. It will not only live in the memory of the couple, but it will also be a reminiscence for your guests.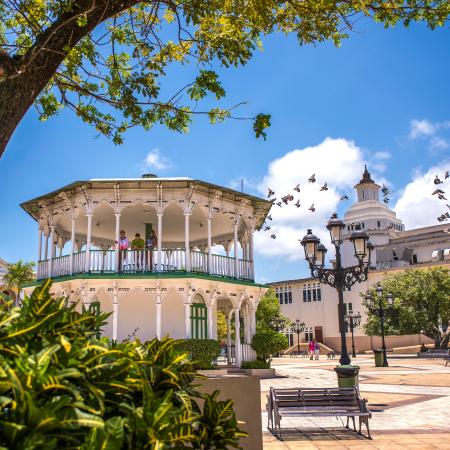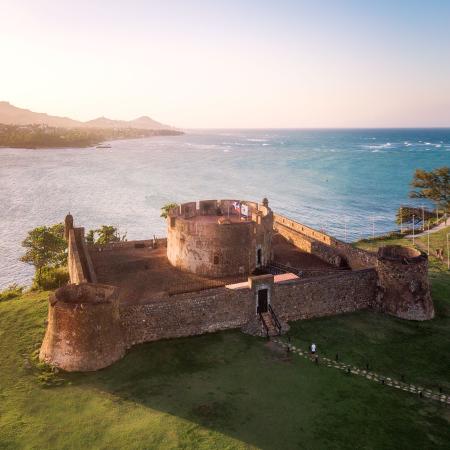 Thanks to its multiple attributes and paradisiacal settings, the "Bride of the Atlantic" and city of beautiful sunsets, has become the ideal destination to say "yes" and seal the pact of love between couples, since it has countless elements to make that moment the most special and unforgettable one. 
Among its attractions to say "yes", are the idyllic beaches that we cannot fail to mention: Playa Sosúa, Playa Cabarete, Playa Dorada and Playa Cofresí, among others. And to celebrate outdoors surrounded by natural beauty, we have ecological ranches or haciendas ideal for a unique wedding.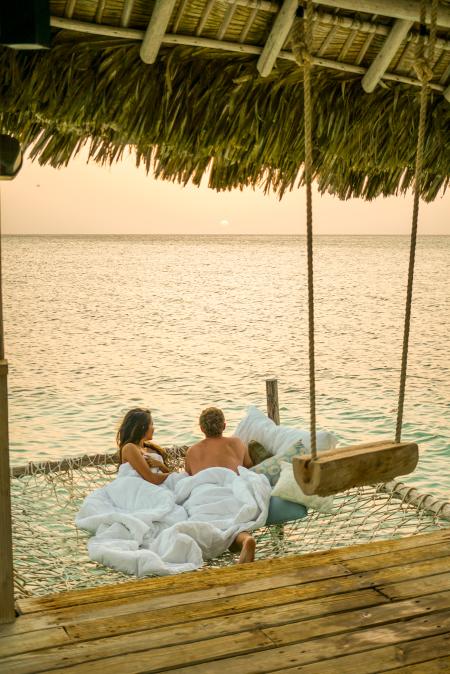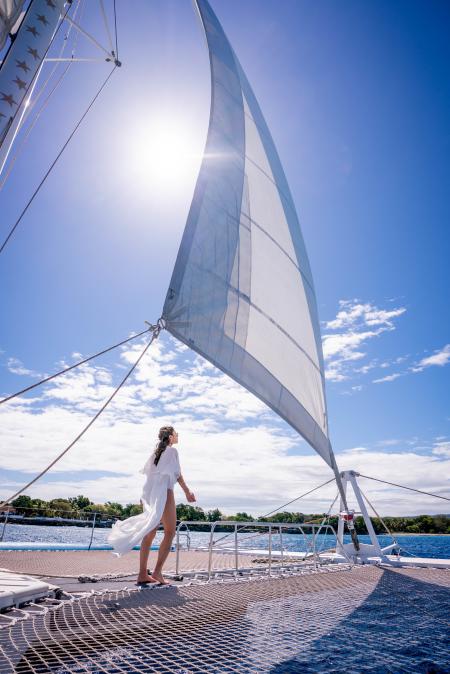 It also stands out its exquisite gastronomy and lush hotels located along all its coasts, which range from large all-inclusive, residential villas and rental apartments to luxury boutique hotels with all the amenities provided for the guests' stay. 
Couples look for a venue that is also special for all their guests and tend to organize a welcome "Brunch" before the wedding and the following day. This type of wedding has the particularity that it goes beyond a day of celebration, which gives way to get to know the local culture. It is celebrated in Dominican style with details that highlight the country; local food is offered displaying all our gastronomy, and the "Brunch Party" dances to the rhythm of our merengue as part of the musical repertoire. If you are into themed weddings, live a 100% Dominican experience with our culture and folklore.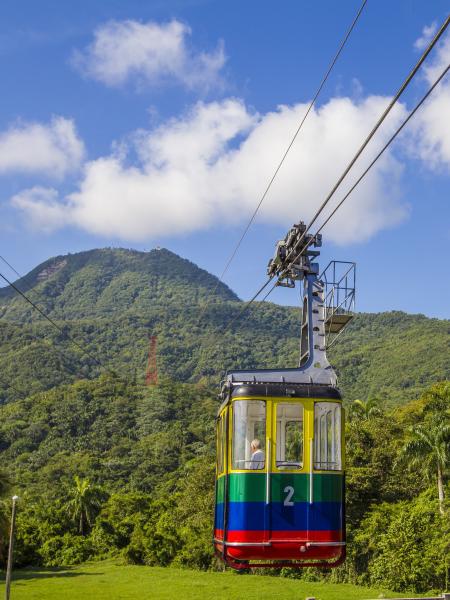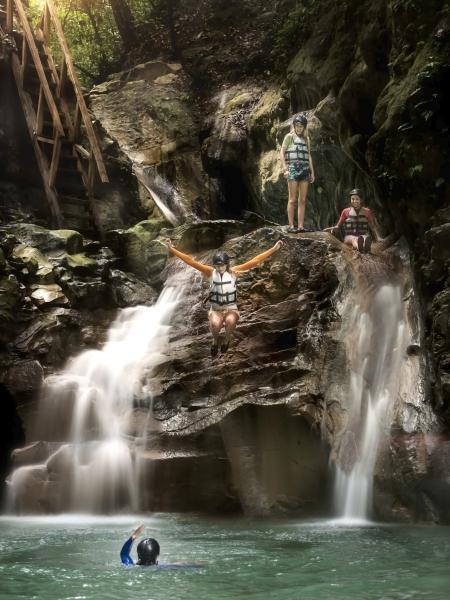 After the "yes" comes the honeymoon, and you don't have to go far to find different excursions, that your guests can enjoy as well. Among those places to visit are the 27 Charcos de Damajagua, the Cabarete Caves, the Bay of Luperón, or to give the most interesting and loving "good morning" to your partner by living an enriching experience learning about the coffee or chocolate process, which you can also enjoy as a family during a walk through the cocoa plantation in "Chocolala". 
 
We can't let you go without that souvenir that, for decades, will keep the memory alive of this celebration. Therefore, your last stop should be at the "Plaza Artesanal de la Madera Petrificada", where you have the opportunity to learn about the process of elaboration of pieces in petrified wood or imberlita, (carefully carved by local artisans) and to buy them in a wide range of designs that you can customize and surprise your guests.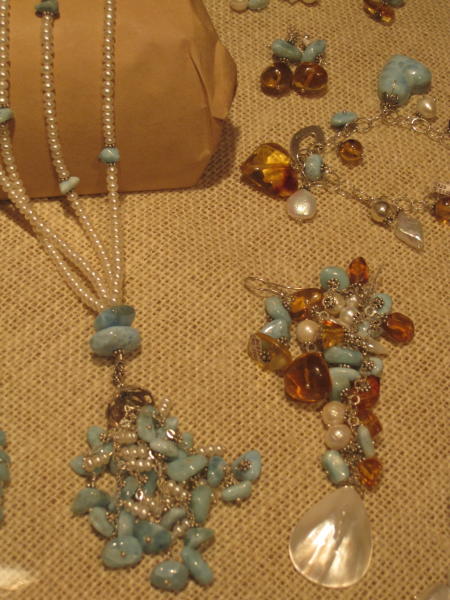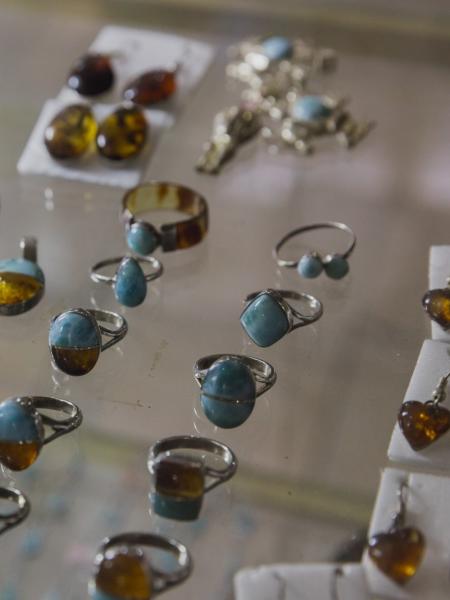 The offerings accommodate all tastes and budgets, with creations that exceed the expectations of any couple, which allows having the "dream wedding" to be a great experience. Our professional wedding planners will take care of every detail so that you are worry-free and can enjoy your experience to the fullest.
Puerto Plata is undoubtedly an ideal place to commemorate special moments. It's an adventurous destination with beautiful views, exciting legends and a rich living culture. You can be the happiest couple in "The Bride of the Atlantic", as this beautiful province in the northern region of the country is known, where the "I do" will have an ecological paradise as a witness and will be an accomplice of idyllic love stories.