Get married surrounded by luxury, beautiful natural scenery and paradisiacal beaches, get married in the Dominican Republic.  
Imagine the wedding of your dreams by the sea, with the sunset and the sound of the waves as a witness. You as a couple can materialize it in a country that has it all, Dominican Republic, a country surrounded by beautiful and varied beaches, with magical places worthy of astonishment by travelers with the highest standards.
Currently the Caribbean country is one of the best positioned in terms of wedding celebrations and has also shown that it is ideal to celebrate honeymoons, so it lends itself perfectly for both to be a memorable experience. 
Getting married in the Caribbean, specifically in La Romana, is a guaranteed beautiful experience. There, luxury, delicacy, romance and uniqueness are some of the characteristics that stand out.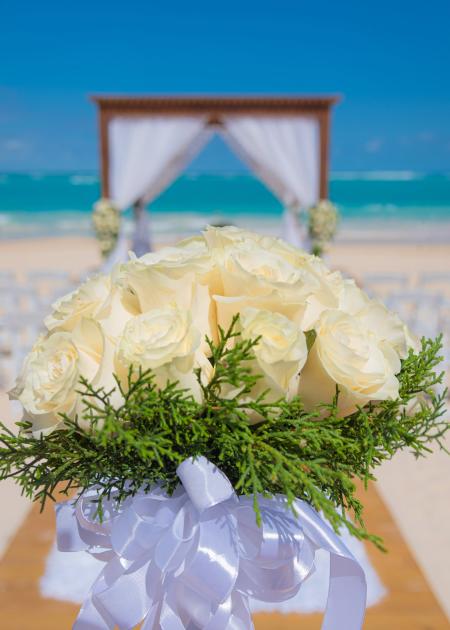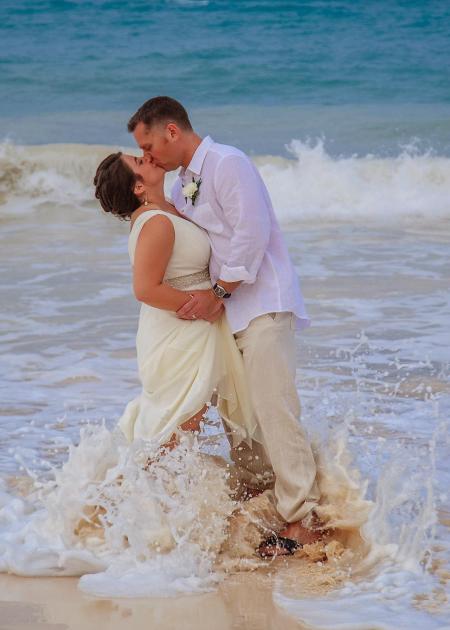 (Photo credits Princess Hotels & Resorts)
As it is a special day, we know that the last thing the bride and groom and their families want is to be stressed. That's why we happily inform you that the Dominican Republic not only has the most beautiful settings for the wedding of your dreams, but also has highly qualified wedding planners to leave the organization of all the details in their hands, making sure to provide you with everything you need to achieve the perfect wedding. 

Planning a destination wedding can seem challenging and very complicated, so leave it in the hands of experts, as they will simplify everything. They will take care of the coordination of all your guests' needs: help with flight arrangements, ground or helicopter transportation if needed, accommodations and your wishes, as well as the ceremony with all the formalities that go with it, such as the exquisite catering that will conquer any appetite and dreamy decorations.

Some Alternatives In Bayahíbe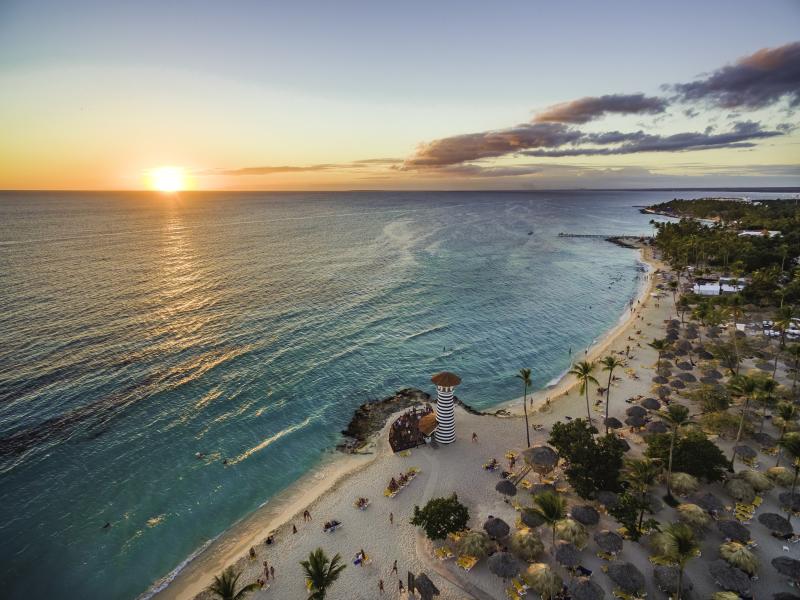 Plan an intimate ceremony for two or a grand gala for hundreds of people. Here are some options with an ideal location near Bayahibe Beach.
Hilton La Romana
This luxury resort offers the ideal setting for unforgettable weddings. With panoramic views of the Caribbean Sea, white-sand beaches and tropical gardens, the resort offers options for weddings and receptions on the beach, gardens, banquet halls and terraces overlooking the sea. Rooms and suites are spacious and luxurious, equipped with modern amenities and have access to activities. It also has a world-class spa. It is the perfect venue for a dream wedding with attention to detail and exceptional service to ensure a memorable experience for the bride and groom and their guests.
Dreams Dominicus La Romana 
This all-inclusive resort is perfect for celebrating any occasion and creating unforgettable memories. It features lush gardens, a labyrinth of paths, pools and hidden corners. Here you can find the perfect setting for your ceremony, wedding reception or honeymoon. 
Iberostar Selection Hacienda Dominicus
This stunning tropical resort provides a superb wedding experience that is unparalleled in luxury. With various ceremony and reception options available, including the beach, garden, banquet hall, and sea-view terrace, all supported by a highly skilled team, your dream wedding is within reach. The resort also boasts elegant rooms and suites, recreational activities, and a top-notch spa, making it the ideal destination for a wedding that will create lasting memories. Be sure not to miss the chance to capture romantic photos against the backdrop of the iconic lighthouse on the beach and the breathtaking sunset.

Exclusive Tourist Complexes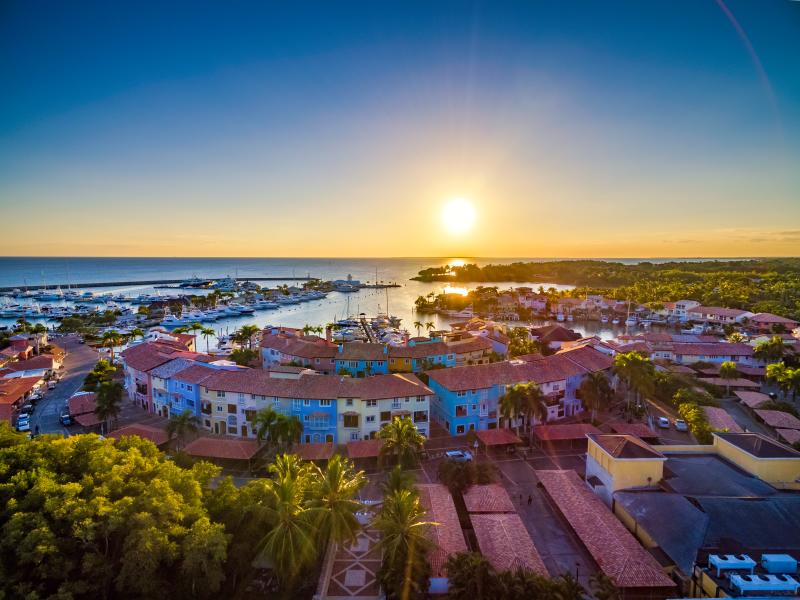 In the following gated luxury tourism complexes you will live an exclusive and private vacation experience in a paradisiacal setting with stunning white-sand beaches and crystal-clear waters. They offer first-class accommodations, a marina, varied dining options, activities and services such as spas, golf courses, an equestrian center for polo and non-motorized water sports. Guest safety and privacy is a priority at these tourist complexes. 

Casa De Campo Resort & Villas
If you are looking for a more exclusive and majestic alternative, we have the perfect place for you: Casa de Campo Resort & Villas. It offers private and exclusive options for each of your special event experiences. It is currently one of the most coveted wedding venues in the Dominican Republic. 

Whether it's an intimate beach ceremony or a traditional Catholic service at the Saint Stanislaus Church in Altos de Chavón, Casa de Campo offers an ideal setting with breathtaking Caribbean sunsets, dazzling views of the Chavón River from a cliff, the natural beauty of the Dominican coastline and a wide variety of activities and luxury services for guests. 

Another reason why you will be encouraged to have your wedding in Casa de Campo is because of the variety of activities you can do. This ranges from organizing a rehearsal dinner, brunch in various areas of the resort, couple and group excursions and wedding celebrations to post-wedding entertainment. Everyone will live a complete vacation experience and enjoy the luxurious amenities of the complex.

At Casa de Campo couples can choose from different settings such as Minitas Beach Club & Restaurant offering the vibrant blue of the Caribbean Sea and exquisite gastronomy; the romantic and emblematic 16th century style Saint Stanislaus Church located in Altos de Chavón overlooking the Chavón River; a luxurious marina full of international specialty restaurants; a spectacular villa overlooking the sea or the golf course or one of the traditional ballrooms. 

Bahía Príncipe Hotels in Playa Nueva Romana
The Bahía Príncipe hotel chain has three luxury hotels in the gated tourist complex of Playa Nueva Romana: Bahía Príncipe Luxury Bouganville, Grand Bahía Príncipe Nueva Romana and Bahía Príncipe Grand La Romana. These are special options for families or friends in a tranquil setting, but with all the amenities they need to achieve the wedding of their dreams. Enjoy a traditional wedding in a wonderful destination while celebrating a unique ceremony with your loved ones. 

If you are golf lovers, you cannot miss the opportunity to play at the challenging PGA Ocean's 4 Golf. It consists of two golf courses with 27 holes, including an 18-hole par 72 for intermediate and advanced players and a 9-hole short par 27 for beginners. Designed by Maverick Golf, it features modern and diverse elements. 

To complete the ultimate golfing experience, the property boasts an Academy, a putting green, and a Clubhouse that combines Victorian and contemporary styles. The Clubhouse features a terrace, bar, and restaurant, making it the perfect place to relax and unwind after a day on the course.

A Magical Place For Epic Photo Shoots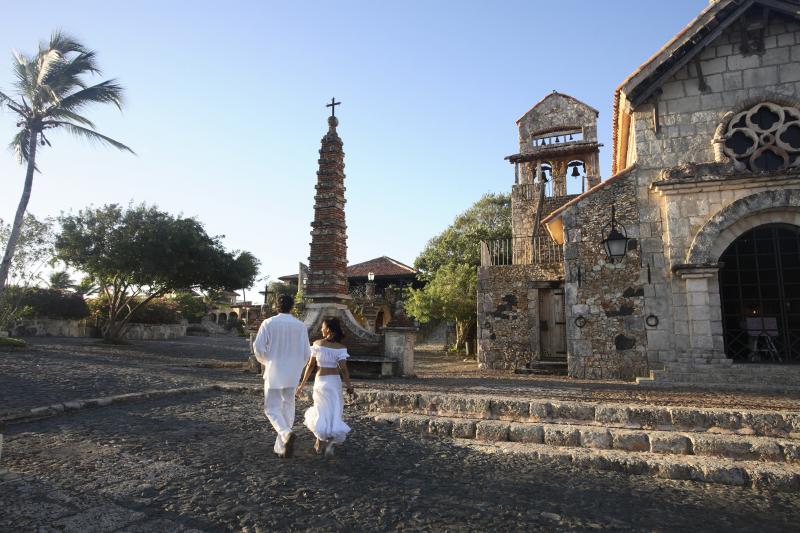 And the cherry on top, we have a magical place, the dreamed space for you to take your pre-wedding photos and best of all, it's located close to the above-mentioned place: ALTOS DE CHAVÓN. This is an incomparable place. It is a replica of a 16th century Mediterranean village located on a cliff with magnificent views of the Chavón River. Each detail has been crafted by local artisans. 

The cobblestone streets of this artists' village feature several Haute cuisine restaurants overlooking the river, stores, bars, a Taíno museum, the aforementioned Saint Stanislaus church and an impressive Roman-style amphitheater where famous international artists perform often. 

This is definitely one of the most special places in the Dominican Republic for a unique and memorable photo shoot in any of the above-mentioned locations.

World-class Golf Courses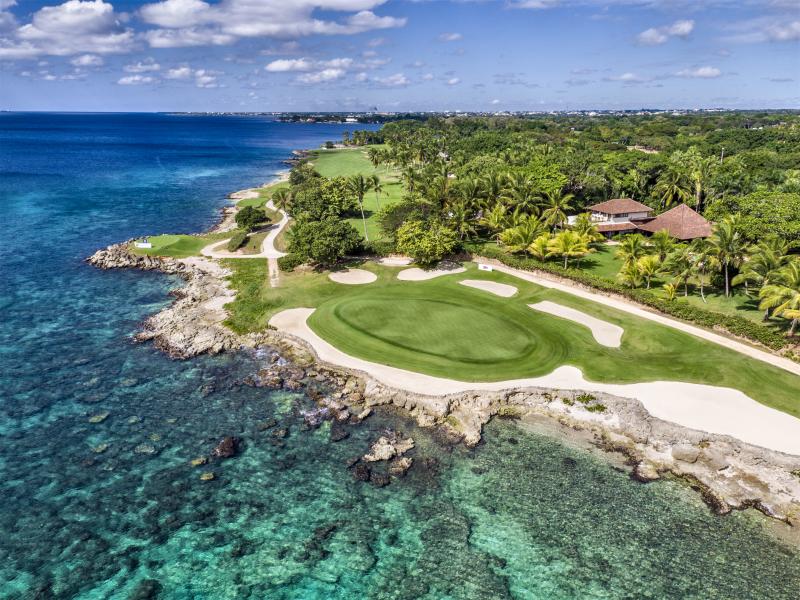 If you are golf lovers, you are in luck! The Teeth of the Dog, Dye Fore and The Links golf courses, designed by famed architect Pete Dye, are three of the finest golf courses in the Caribbean and are located at the Casa de Campo resort. 

Teeth of the Dog is the resort's most famous golf course and has earned its reputation as one of the best golf courses in the world. It is famous for its challenging 18 holes, some of them oceanfront, and unique design that takes advantage of the cliffs and rocky shorelines along the coast. Golfers can enjoy spectacular views of the ocean while playing, and the 5th hole is considered one of the most challenging holes in the world.

Dye Fore has 27 holes and is known for its breathtaking views of the Chavón River and lush landscape. The course offers a variety of challenges, from cliff-top holes to more open fairways, and panoramic views can be enjoyed in almost every area of the course. 

The Links is an 18-hole golf course known for its more classic design and relaxed atmosphere. The golf course features wide fairways and greens, as well as an impressive variety of trees and tropical vegetation. Together, these three golf courses offer golfers a unique experience in a spectacular setting.
Facts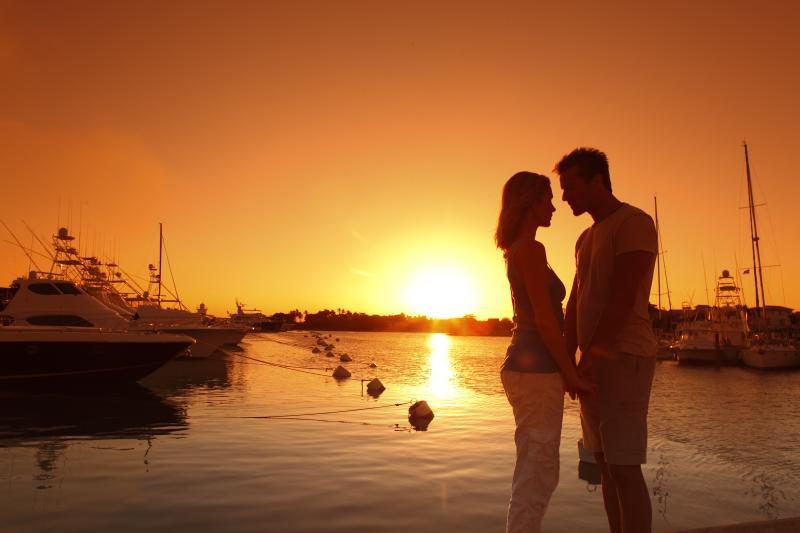 In the Dominican Republic, an average of 10,000 tourist weddings are held annually. Of this figure, some 1,000 belong to the luxury segment. 
According to the wedding portal TheKnot.com, the country is among the most sought-after places in Latin America and the Caribbean for weddings and was chosen by LuxuryLab Global as the Caribbean luxury destination of the year 2019.

Next Steps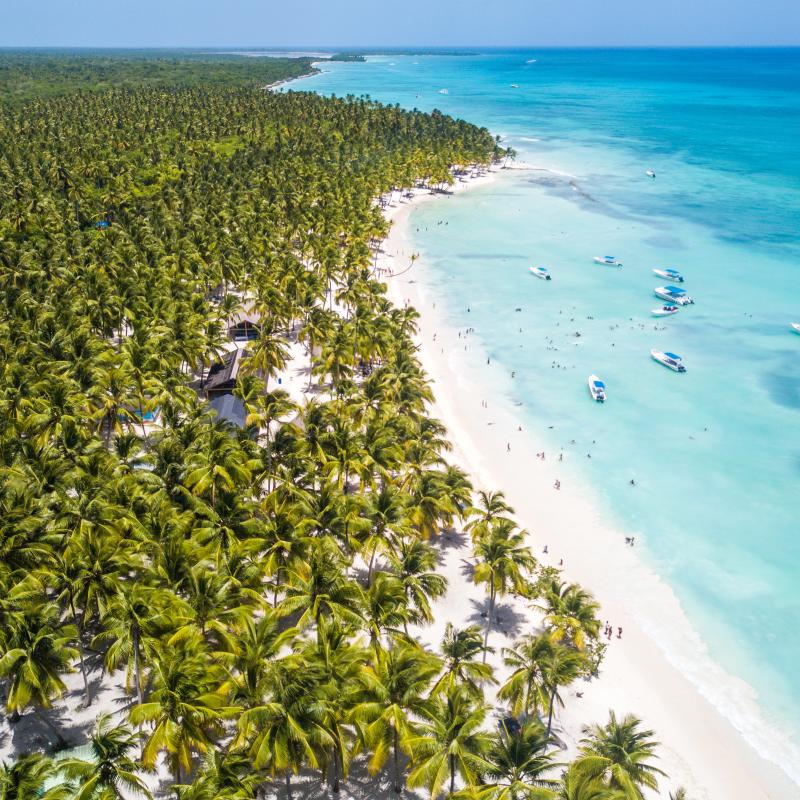 La Romana has an international airport and is located between Punta Cana and Santo Domingo, further increasing the availability of flights with these additional international airports. These airports receive most commercial airlines and charter flights from all over the world, so getting to La Romana is very easy for the couple and all guests. 
In La Romana, everyone will feel like royalty and every detail will be well thought out and executed by the wedding specialists. Personalized service; luxury amenities; spectacular beaches of the Caribbean Sea; diverse gastronomic offerings of haute cuisine; lively activities such as visiting the beautiful Saona and Catalina Islands; world-famous golf courses; varied entertainment options and iconic locations for memorable photo shoots are just some of the reasons why La Romana is the ideal destination for your glamorous destination wedding. Are you ready to have your dream wedding in one of the most exclusive locations in the Caribbean?