When planning a wedding, choosing the right destination is of upmost importance and can make a huge difference in either having a good or an epic one. There are so many travel destinations to choose from, each one offering something different. 
To make it easier for you, we'll show you why the Dominican Republic is just the destination you need in order to have the most epic wedding your guests will talk about for years to come. In the DR, you and your significant other will create memories on your special day that both of you will cherish forever. The start of your new life together will be just magical in a place that has it all. 
You may have heard about the Dominican Republic's famous white-sand beaches, which is something people seek in order to have a dream Caribbean wedding. The DR sure has that and then some! With nearly 1,000 miles (1,600 kilometers) of stunning coastline and over 200 beaches to choose from, you'll have no trouble finding the right idyllic beach for your wedding. However, there are WAY more astonishing natural attractions than beaches for you to enjoy. 
Being the second-largest country in the Caribbean, the DR is large enough to have an impressive variety of landscapes, but small enough for you to be able to go from one tourist destination to the other in a short period of time, thanks to its great highway connectivity. You are able to find completely different experiences in each destination all in one trip. This makes possible to have the wedding in one destination and the honeymoon in a completely different one, without an added cost to travel to another country.
The DR has several mountain ranges throughout the country that are home to crystalline rives, breathtaking waterfalls and lakes and destinations like Puerto Plata and Samaná combine the mountains and the beach, so if you like both it's a win-win. Just imagine your wedding pictures on the beach under the shade of palm trees and staggering mountains in the background. That lush landscape is something special Mother Nature created for you.

Top Reasons Why The DR Is The Best Wedding Destination In The Caribbean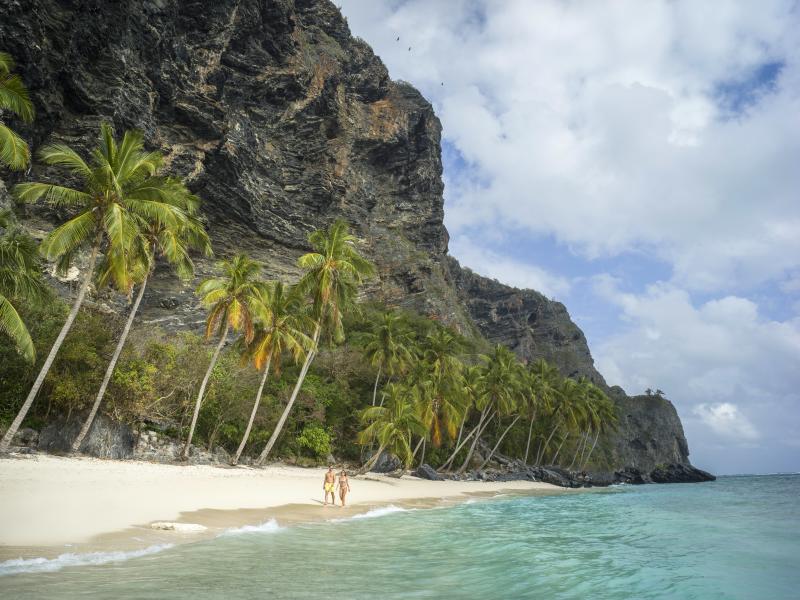 The Dominican Republic has a robust economy and for decades continues to be the benchmark in the Caribbean that other nations look up to thanks to its success and expertise in the tourism industry.
The DR is a popular destination for tourists, honeymooners and couples looking for a romantic getaway. Let us show you why it's also the best wedding destination in the Caribbean. Here are just a few reasons why:
Great air connectivity:
Due to its location in the center of the Caribbean, it has great connectivity. It receives commercial and charter flights from all over the world from all major airlines, so getting to any of the DR's seven international airport is easier and more affordable than other Caribbean destinations. With direct flights from many major cities in the US, Canada, Latin America and Europe, getting to the Dominican Republic is easy and convenient. Once you arrive, you'll find that the country has a well-developed tourism infrastructure that makes getting around a breeze.
Breathtaking beaches:
The Dominican Republic is home to some of the most stunning beaches in the world, with crystal-clear waters and powdery white sand. These beaches provide the perfect backdrop for a romantic wedding ceremony or reception, and with so many to choose from, you're sure to find one that fits your style.
All types of accommodations:
The DR also has the largest hotel infrastructure of the Caribbean, making it easy to find accommodations from all-inclusive resorts to small boutique hotels or even ecolodges in the middle of the jungle. So, basically, if you think it, Dominican Republic has it. Many of the resorts offer all-inclusive wedding packages that take care of everything from the ceremony to the reception. This means that you can sit back and relax, knowing that everything is being taken care of for you by professional wedding planners.
Rich culture and genuine hospitality:
The mélange of Taíno, Spanish and African cultures, plus other ones that arrived later on, created the unique Dominican culture, which is characterized by its genuine hospitality. When you come to the DR, you will feel completely welcome in this service-oriented destination. Dominican hospitality is something unparalleled. People go above and beyond to make you feel welcome and to make sure you are taken care of. Their joy is contagious and plays a great part in the entire wedding entourage's fun experience. Incorporating some of these cultural elements into your wedding makes it unique and memorable.
Exciting activities:
In addition to the wedding festivities, you and your guests can enjoy a wide range of activities in the Dominican Republic's diverse landscapes like mountains, sand dunes, rives, creeks, lakes and unspoiled beaches, including water sports, golfing, sailing, snorkeling, hiking, parasailing, rock climbing, whale watching and more. This means that your wedding can be just one part of an unforgettable vacation.
Affordable prices:
Compared to other popular wedding destinations in the Caribbean, the Dominican Republic is a very affordable option. From accommodations to catering, entertainment, photographers and decorations, you'll find that your wedding budget goes much further here than it would in other locations.
Perfect weather:
The country enjoys sunny tropical weather year-round. The average temperatures are 77° to 88° F (25° to 31 C°). The cooler season is November through April, while it is warmest from May through October, making it the perfect place to have an outdoor wedding whenever you decide. 
Unique souvenirs:
Your magical day deserves a memento and getting a one-of-a-kind piece of larimar jewelry is a great one to bring back home. Larimar is semi-precious turquoise stone that can only be found in the heart of Bahoruco's mountains in the Barahona province. Just like the bride and groom, larimar and amber go well together, so buying a piece of amber jewelry adds an elegant touch. 
Iconic wedding venues:
The Dominican Republic is full of iconic sights across its cities and provinces. It has many beautiful wedding venues that are perfect for couples who want to tie the knot in a romantic and tropical setting. With its beautiful beaches, stunning scenery, and luxurious resorts, you can find the perfect location for your dream wedding no matter which tourist destination you choose. From historic churches to luxurious hotels, beach clubs or typical ranches in the countryside, your DR wedding will be extraordinary.  
Amazing photoshoot locations:
The Dominican Republic has many stunning locations that are perfect for a wedding photoshoot. Parks, beautiful beaches, and historic architectural wonders, marinas, salt mines or sand dunes are some of the many options that the country offers for couples who want to capture their special day in a unique and unforgettable way.
The use of technology:
The Dominican Republic is one of the most advanced countries in the Caribbean when it comes to the use of technology, so you don't need to worry about internet connection, audio and visual equipment, lighting, live streaming, etc. Experienced professionals can help you choose the right technology for your specific needs and ensure that everything runs smoothly on the big day.

One Country, Different Experiences In Each Tourist Destination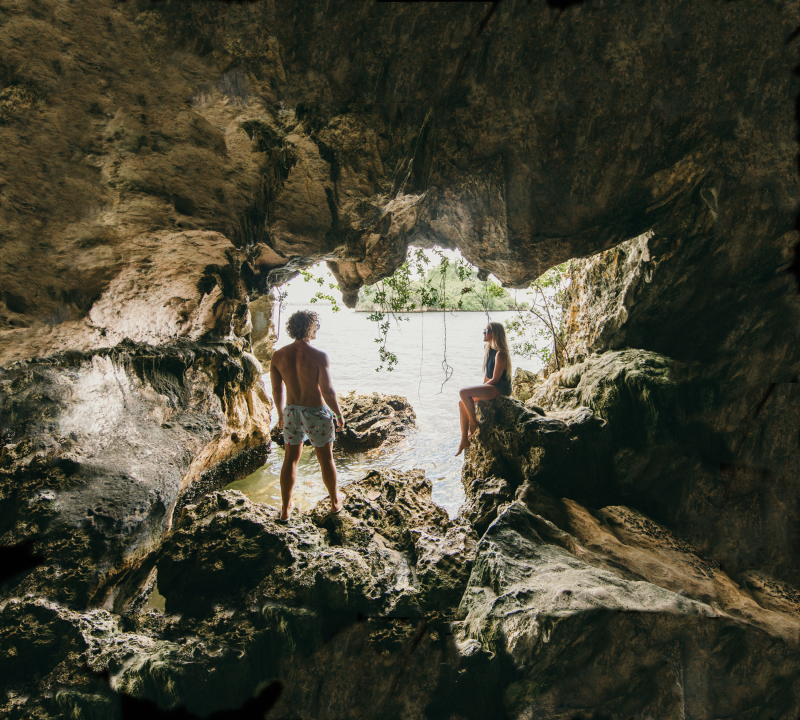 If you're planning a destination wedding in the Dominican Republic, you'll be spoiled for choice when it comes to stunning locations. From the beautiful beaches to the lush green countryside, this Caribbean nation has it all. Here are some of the best destinations to get married:
Santo Domingo:
If you're looking for a more urban wedding experience, Santo Domingo may be the perfect choice. This vibrant city is full of historic architecture and charming cobblestone streets, making it a unique and memorable wedding or photoshoot location. Santo Domingo's Colonial City was declared a World Heritage Site by UNESCO, which makes having a photoshoot in one of those monuments even more special. Also, the group can enjoy its lively entertainment and gastronomic scene.  
Punta Cana:
With its beautiful beaches, all-inclusive resorts and chic boutique hotels, Punta Cana is a popular destination for weddings. Many of the resorts offer wedding packages that take care of everything from the ceremony to the reception, and there are plenty of beautiful locations to choose from, including private beach areas and oceanfront gazebos. There is also the option of having a private function outside the resort, like in the amazing cave that was turned into a club named Imagine Punta Cana. During the day, the group can enjoy tours such as snorkeling with nurse sharks and stingrays to add to the fun. 
La Romana:
Located on the southern coast, La Romana is a beautiful area known for its pristine beaches and luxury resorts. Altos de Chavón, a replica of a 16th-century Mediterranean village located on a cliff overlooking a river, is a popular wedding venue and provides a stunning backdrop for your special day. Its iconic St. Stanislaus Church is very popular for catholic weddings and photoshoots. The wedding party can have lunch at the marina or enjoy a tour of the famous Saona or Catalina islands. 
Puerto Plata:
Located on the northern coast, Puerto Plata is a popular wedding destination for couples who want a more laid-back atmosphere. This area is known for its beautiful beaches, scenic mountain views, and charming colonial and Victorian architecture. A tour of the highest cable car of the Caribbean is a must. The view from the top of the mountain overlooking the Atlantic Ocean is perfect for group pictures. This destination is ideal for adventure-seekers, as its natural attractions become the perfect playground for their inner child to come out and play. 
Samaná:
This beautiful peninsula on the northeastern coast is known for its lush tropical landscapes and stunning natural beauty. Couples can choose from a range of wedding venues, including secluded beaches and hilltop villas with breathtaking views. It combines mountains and beach and there is an almost infinite number of pristine beaches located a short distance away. Somehow each one is so different from the other, having in common the breathtaking mountain views, abundant palm trees swaying to the rhythm of the ocean breeze and the cool vibes of the welcoming locals. A visit to Salto El Limón, its majestic waterfall nestled in the verdant forest, is a must. This is a great destination to spend your honeymoon away from crowds and enjoying the natural romantic setting. 

Wedding Ideas That Are Possible In The DR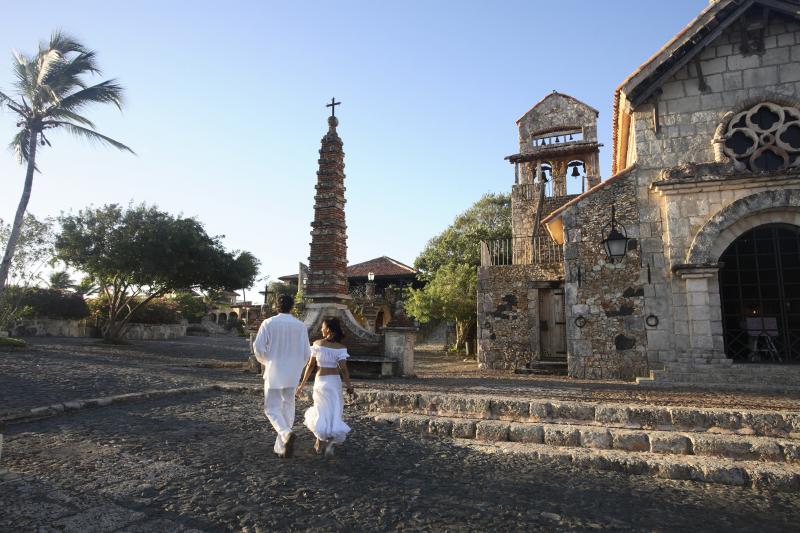 The DR offers a wide range of wedding ideas and themes to suit every taste and budget. Here are just a few ideas to get you started:
Beach wedding:
The DR is home to some of the most beautiful beaches in the Caribbean, making it the perfect location for a beach wedding. Whether you're looking for a simple ceremony on the sand or a more elaborate affair with a seaside reception, there are plenty of beachfront venues to choose from.
Tropical garden wedding:
If you're looking for a lush, tropical setting for your wedding, consider a garden wedding. Many resorts and venues offer stunning gardens filled with palm trees, exotic flowers, and sparkling water features.
Colonial wedding:
The DR has a rich history and a charming colonial architecture that can provide a unique and memorable backdrop for your wedding. Venues like the Colonial City in Santo Domingo offer a romantic and historic atmosphere for your special day.
Adventure wedding:
For couples who love adventure, the DR offers a wide range of exciting activities, from zip lining through the jungle to exploring underground caves. Incorporating some of these activities into your wedding celebrations can make for a truly unforgettable experience.
Traditional Dominican wedding:
If you're looking to incorporate local customs and traditions into your wedding, consider a traditional Dominican wedding. This may include elements like merengue music, Dominican cuisine, and local drinks like rum and Mamajuana.

So, Why The Dominican Republic?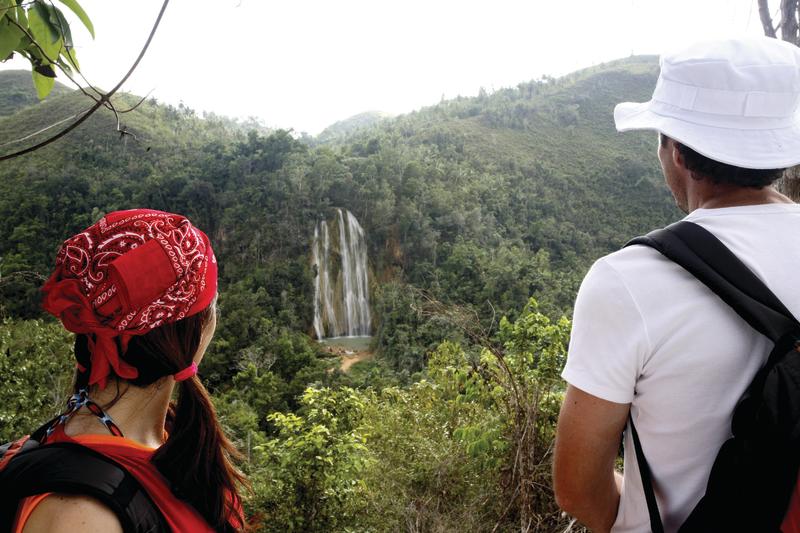 In a nutshell, no matter what type of wedding you're planning, the Dominican Republic has something to offer that can be tailored-made for your specific needs. With its stunning scenery, friendly people, affordable prices, exceptional wedding services, unique souvenirs, rich cultural experience, great air connectivity and wide array of accommodations, it's no wonder that this Caribbean nation is one of the most popular wedding destinations in the world. 
So, are you ready to say "I Do" with a view?